Hello escuincles! ("kids") This game was made to show you many different things about Mexican culture. Firstly, you have to figure out the word soup then you should click on the word to find out more about its meaning. We hope you will have fun and get a good impression about this beautiful country!
Words to find:
MEXICO
CATRINA
TEQUILA
NOPAL
MAIZ
POPOCATEPETL
CHILE
QUETZALCOATL
TACOS
ALEBRIJES
PAPANTLA
ANGEL
TORITOS
MOLCAJETE
MOLE
close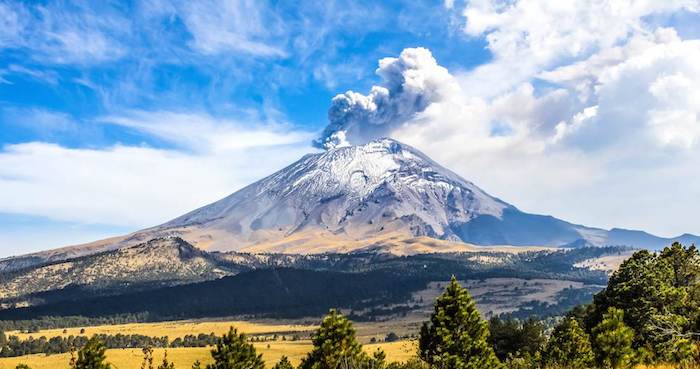 POPOCATEPETL
One of the world's most dangerous volcanoes today is Popocatépetl, nicknamed "the Popo" or "Don goyo" . The volcano is the second highest mountain in Mexico. Popocatépetl is the Aztec word for "Smoking Mountain". Popocatépetl was an Aztec warrior who loved Iztaccíhuatl. Iztaccíhuatl's father sent Popocatepetl to war in Oaxaca. He promised him his daughter as his wife if he returned (which Iztaccíhuatl's father thought he would not). Iztaccíhuatl's father told her that her lover had died in battle. She died of sadness. When Popocatépetl returned, and found out about the death of his lover, he killed himself by stabbing a knife into his heart. The gods covered them with snow and changed them into mountains. Iztaccíhuatl's mountain was called "La Mujer Dormida, (the "Sleeping Woman"), because it looks like a woman sleeping on her back. Popocatépetl became the volcano Popocatépetl, raining fire on Earth in anger at the loss of his lover.
close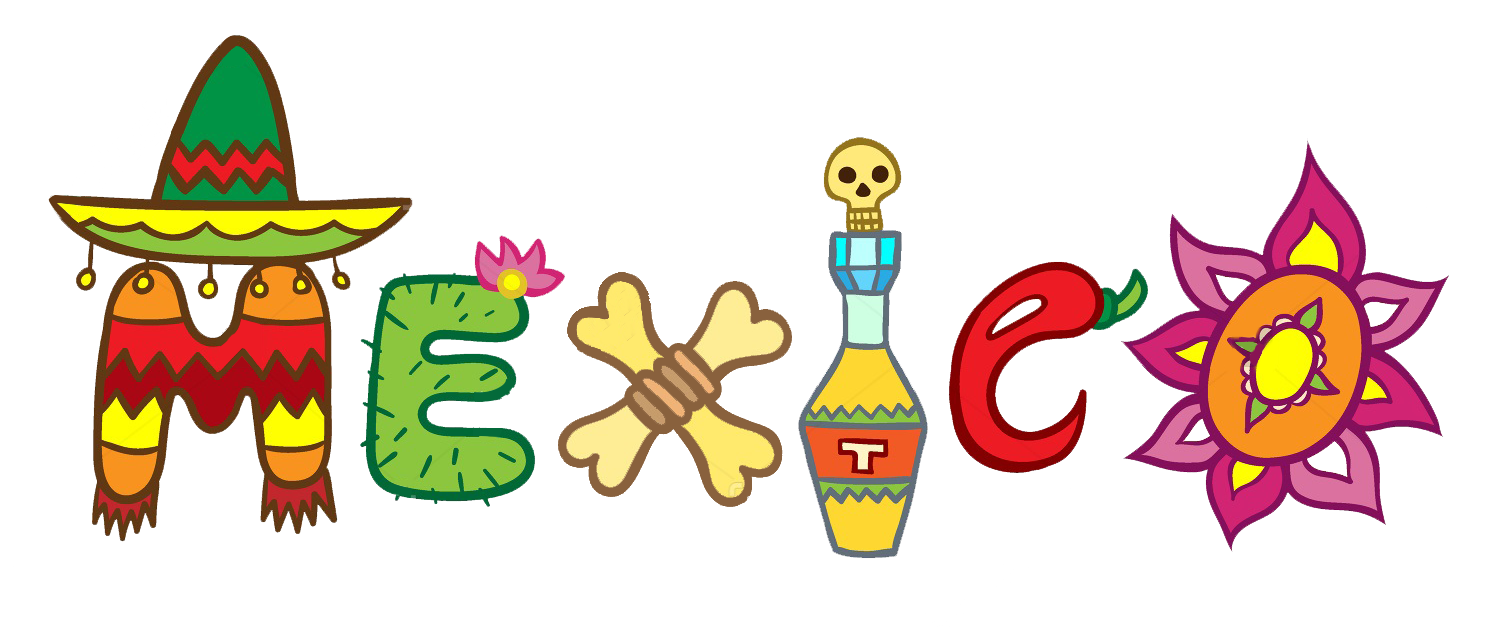 MEXICO
According to tradition, the word Mexico comes from three voices of the Nahuatl language: metztli, meaning moon; Xictli, navel the center; Co, place. Both literally and metaphorically it means "in the navel of the moon"; Or put another way: "in the center of the lake of the moon".
close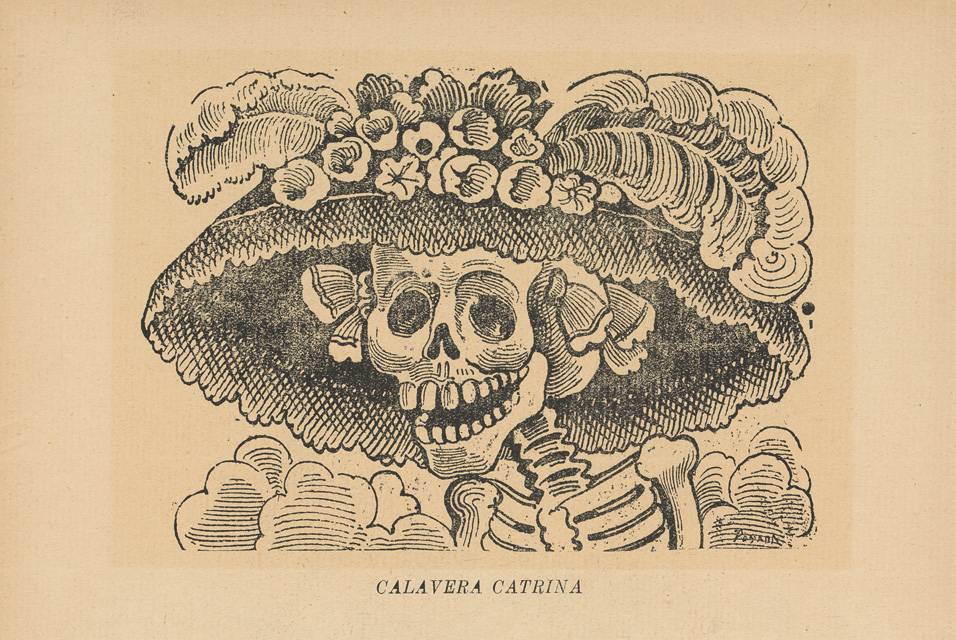 CATRINA
La Calavera Catrina is often referred to as Mexico's Grand Dame of Death. The first appearance of the Lady of Death in Mexico dates back to the Aztec Goddess Mictecacihuatl –Queen of the Underworld. She protects the bones of the dead and presides over death festivals like the modern day "Dia De los Muertos". La Calavera Catrina today is portrayed in all mediums and forms: from food, crafts, art, to fashion. " Dia De Los Muertos" in its traditional form, La catrina represents the honoring of passed loved ones,for that reason on November 1st and 2nd, it is believed our departed loved ones come back and visit those still living. In preparation of their arrival, many prepare altars to honor them and welcome them home.
close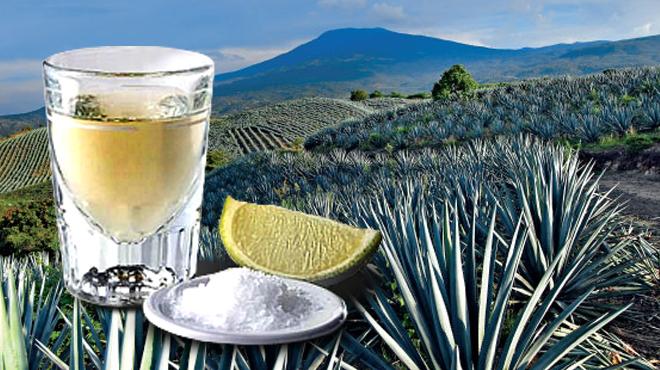 TEQUILA
Tequila is a regionally specific name for a distilled beverage made from the blue agave plant, primarily in the area surrounding the city of Tequila, 65 km (40 mi) northwest of Guadalajara, and in the highlands (Los Altos) of the centra western Mexican state of Jalisco.
close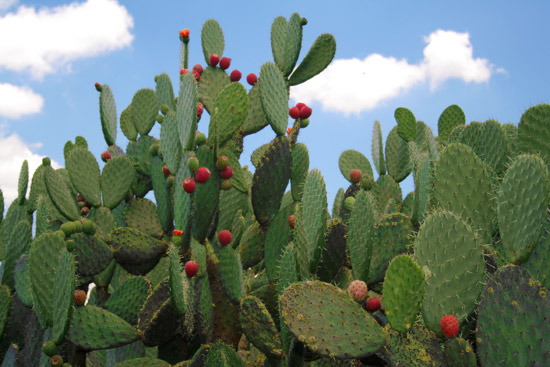 NOPAL
Nopal (from the Nahuatl word nohpalli [noʔˈpalːi] for the pads of the plant) is a common name in Mexican Spanish for Opuntia cacti (commonly referred to in English as prickly pear), as well as for its pads. There are approximately one hundred and fourteen known species endemic to Mexico, where the plant is a common ingredient in numerous Mexican cuisine dishes. The nopal can be eaten raw or cooked, used in marmalades, soups stews and salads, as well as being used for traditional medicine or as fodder for animals.
close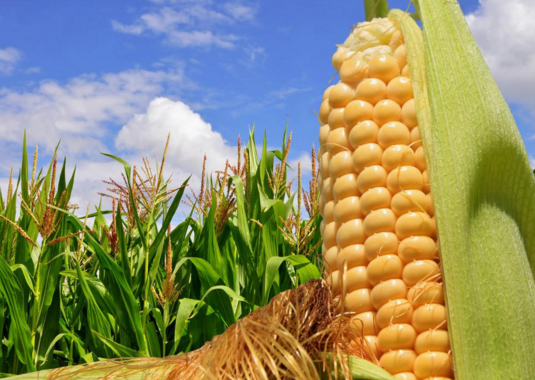 MAIZ
Maize (/ˈmeɪz/ mayz; Zea mays subsp. mays, from Spanish: maíz after Taíno mahiz), also known as corn, is a large grain plant first domesticated by indigenous peoples in southern Mexico about 10,000 years ago. Maize has become a staple food in many parts of the world, with total production surpassing that of wheat or rice. However not all of this maize is consumed directly by humans. Some of the maize production is used for corn ethanol, animal feed and other maize products, such as corn starch and corn syrup. The six major types of corn are dent corn, flint corn, pod corn, popcorn, flour corn, and sweet corn.
close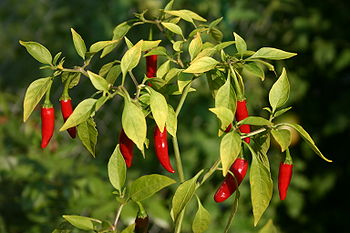 CHILE
Chili peppers have been a part of the human diet in the Americas since at least 7500 BCE. The most recent research shows that chili peppers were domesticated more than 6000 years ago in Mexico.
close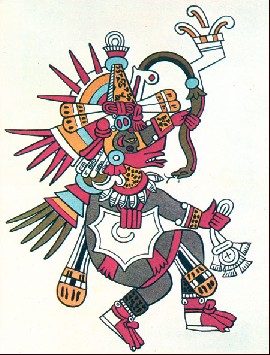 QUETZALCOATL
Quetzalcoatl was an important god to the ancient people of Mesoamerica. The name Quetzalcoatl means "Feathered Serpent." It brings together the magnificent green-plumed quetzal bird, symbolizing the heavens and the wind, and the snake, symbolizing the earth and fertility. in some myths, he had a twin brother named Xolotl, who had a human body and the head of a dog or of an ocelot, a spotted wildcat. QuetzalcoatI, the Aztec god also known as the Feathered Serpent, appears on structures in the ancient city of Teotihuacán in Mexico.
close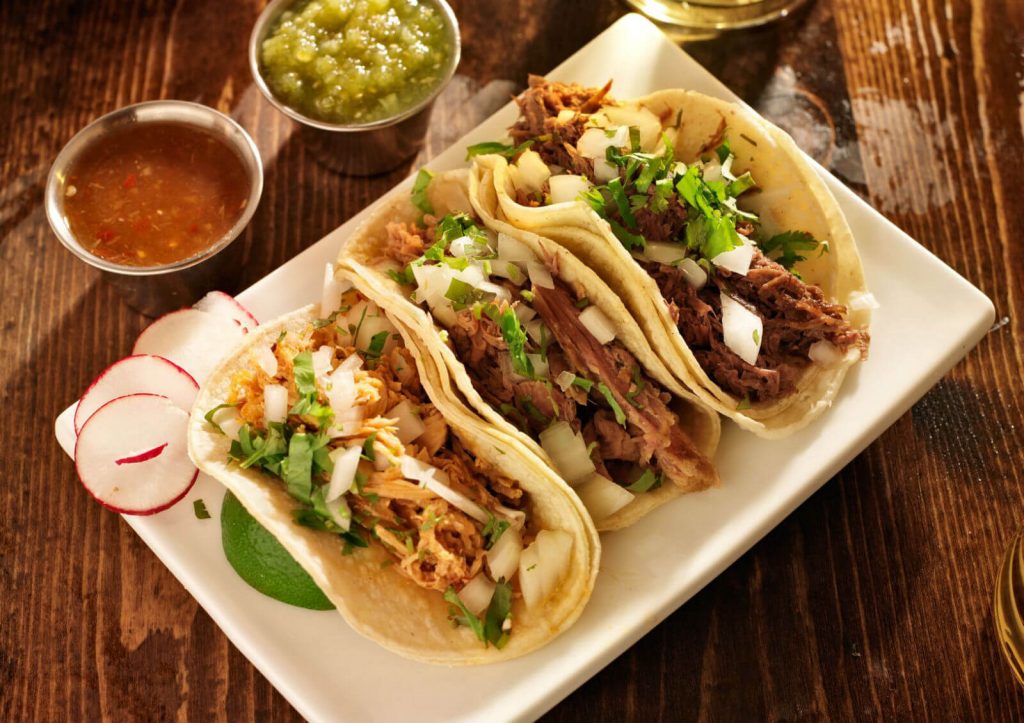 TACOS
A taco is a traditional Mexican dish composed of a corn or wheat tortilla folded or rolled around a filling. A taco can be made with a variety of fillings, including beef, pork, chicken, seafood, vegetables, and cheese, allowing for great versatility and variety. A taco is generally eaten without utensils and is often accompanied by garnishes such as salsa, chili pepper, avocado, guacamole, cilantro (coriander), tomatoes, onions, and lettuce.
close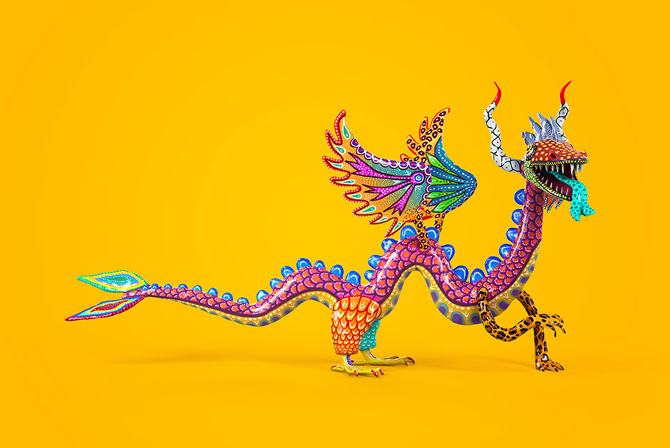 ALEBRIJES
They are brightly colored Mexican folk art sculptures of fantastical creatures . clouds animals trees and everything that you could imagine suddenly turn into something strange, some kind of animals, but... unknown animals, Alebrijes are hand carved and hand painted wooden animals that are created by families in small towns outside the city of Oaxaca.
close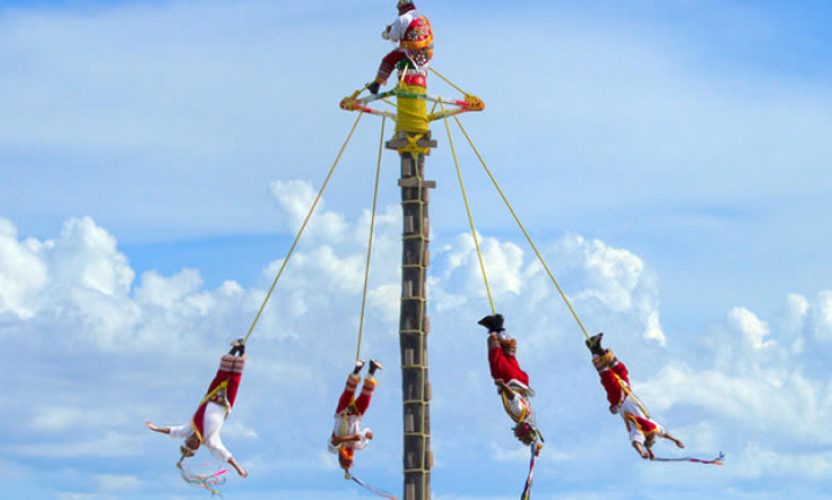 THE PAPANTLA'S FLYERS
The Dance of the Flyers, or pole flying, is a ceremony/ritual still performed today, The ritual consists of dance and the climbing of a 30-meter pole from which four of the five participants then launch themselves tied with ropes to descend to the ground. The fifth remains on top of the pole, dancing and playing a flute and drum. According to one myth, the ritual was created to ask the gods to end a severe drought.
close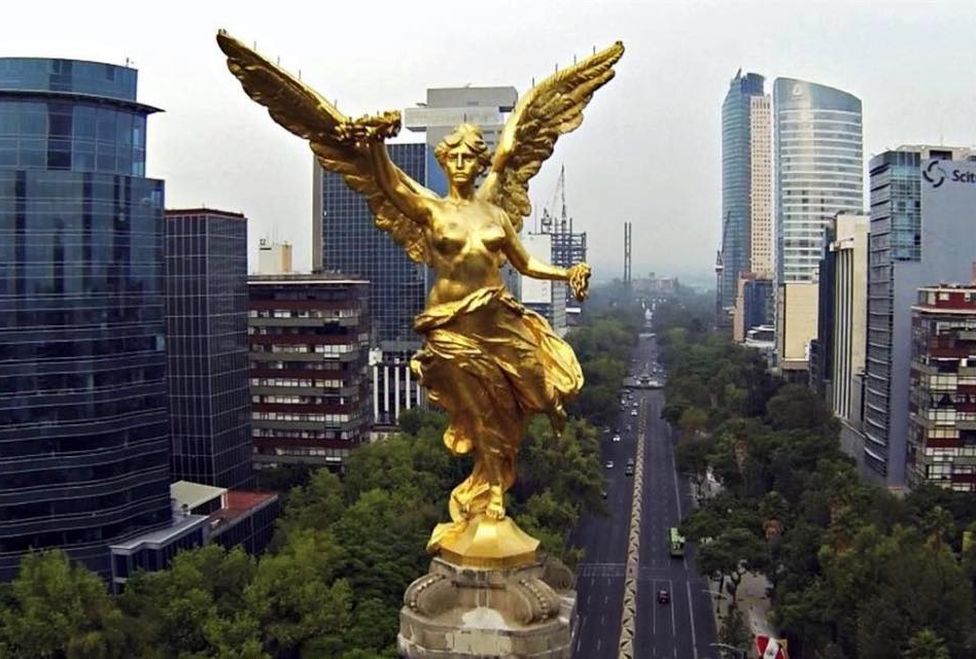 THE INDEPENDENCE ANGEL
The Angel of Independence, most commonly known by the shortened name El Ángel and officially known as Monumento a la Independencia ("Monument to Independence"), is a victory column on a roundabout on the major thoroughfare of Paseo de la Reforma in downtown Mexico City.
El Ángel was built in 1910 during the presidency of Porfirio Díaz by architect Antonio Rivas Mercado, to commemorate the centennial of the beginning of Mexico's War of Independence. In later years it was made into a mausoleum for the most important heroes of that war. It is one of the most recognizable landmarks in Mexico City, and it has become a focal point for both celebration or protest. It resembles the July Column in Paris and the Berlin Victory Column in Berlin.
close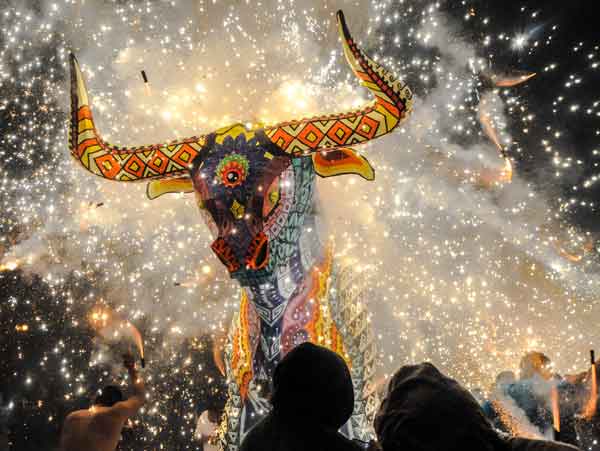 TORITOS
The Torito is made of a wood frame and wire above with lots of fireworks. it is carried by a man in his shoulders, the torito dance is made when the man pursues the people and they must run away and some of them dance around torito. toritos were created by native people to make fun of the spanish people who made bullfighting. it started nearly in the XVI century. nowadays it is used in the holy week,three days before the ash day.
close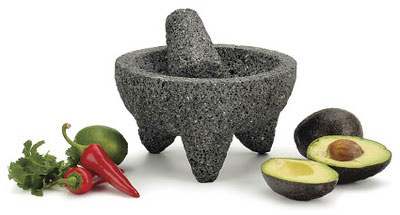 MOLCAJETE
The Mexican version of the mortar and pestle. This popular cooking tool was first used by the Aztec and Mayan cultures. It is carved from a single block of basalt, and is basically a stone bowl with three legs. It can be used both for preparing and serving food.
close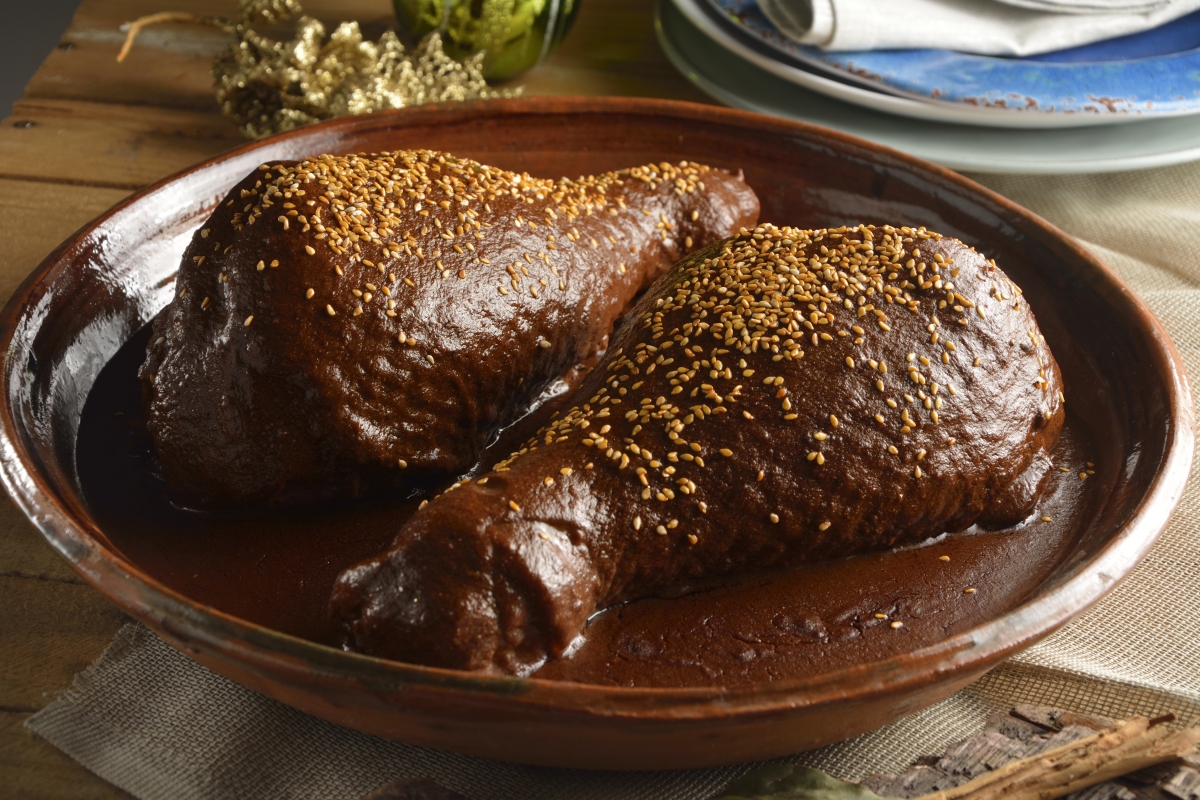 MOLE
Mole sauce is a part of traditional Mexican cuisine and used to make stews with chicken, turkey, pork, or beef. The word mole comes from molli, the Aztec word for sauce. Moles often feature a variety of chili peppers and other ingredients that often, but not always, includes chocolate. Most history buffs believe that the recipe for mole sauce was invented in the 1600s in a convent. The dish is served on special occasions that include weddings and quinceaneras, fancy coming-out parties when girls turn 15.